Elite ProAV's Award Winning Projection Screens Featured at Projection Expo 2020 and InfoComm Connected 2020
Award Winning Projection Screens Featured at Projection Expo 2020 and InfoComm Connected 2020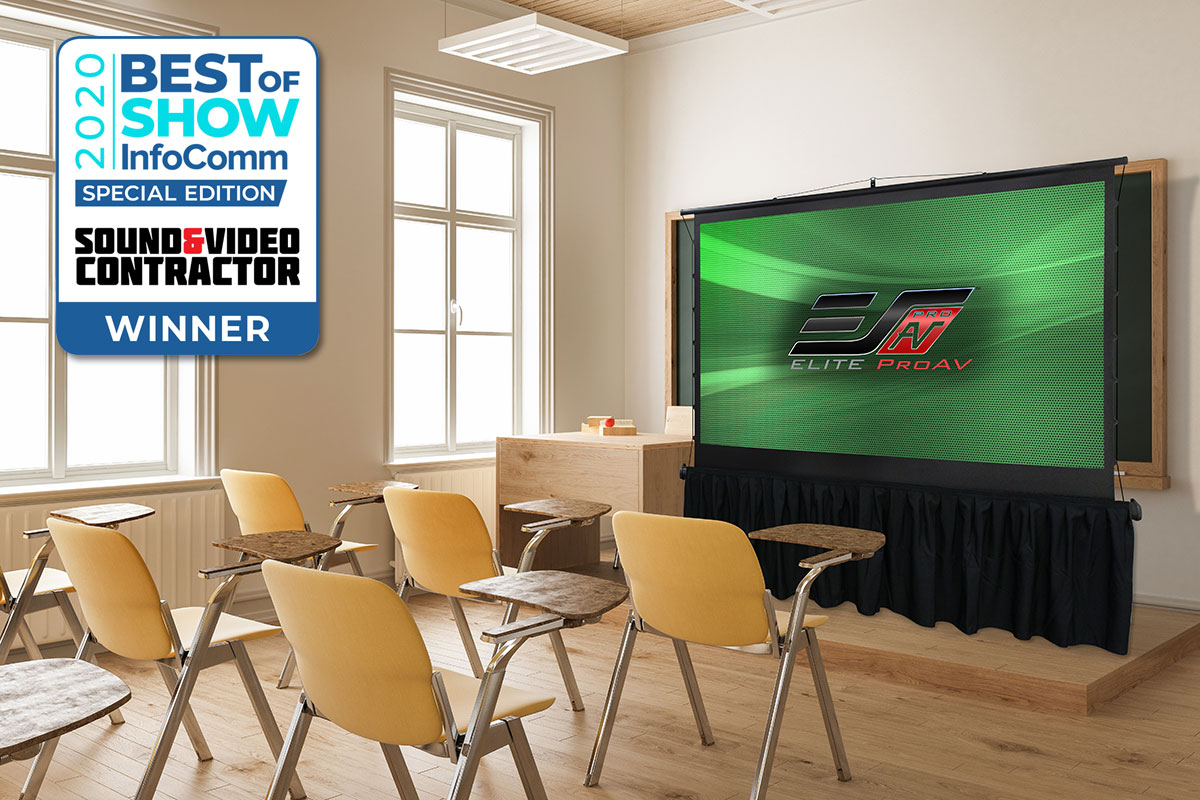 There's nothing revolutionary about a portable tripod-stand screen, and Elite ProAV has tab-tensioned versions with white screen material. But featuring the company's CineGrey 5D® ALR/CLR (ambient light rejecting/ceiling light rejecting) material constitutes one of those "what took so long?" moments for the industry, which hasn't had an affordable and easily transportable standalone ALR screen till now. The CineGrey 5D® material is ISF-Certified and uses a combination of reflective and absorbent micro particles to reject up to 75% of overhead light, while diffusion layers enhance black level and color saturation.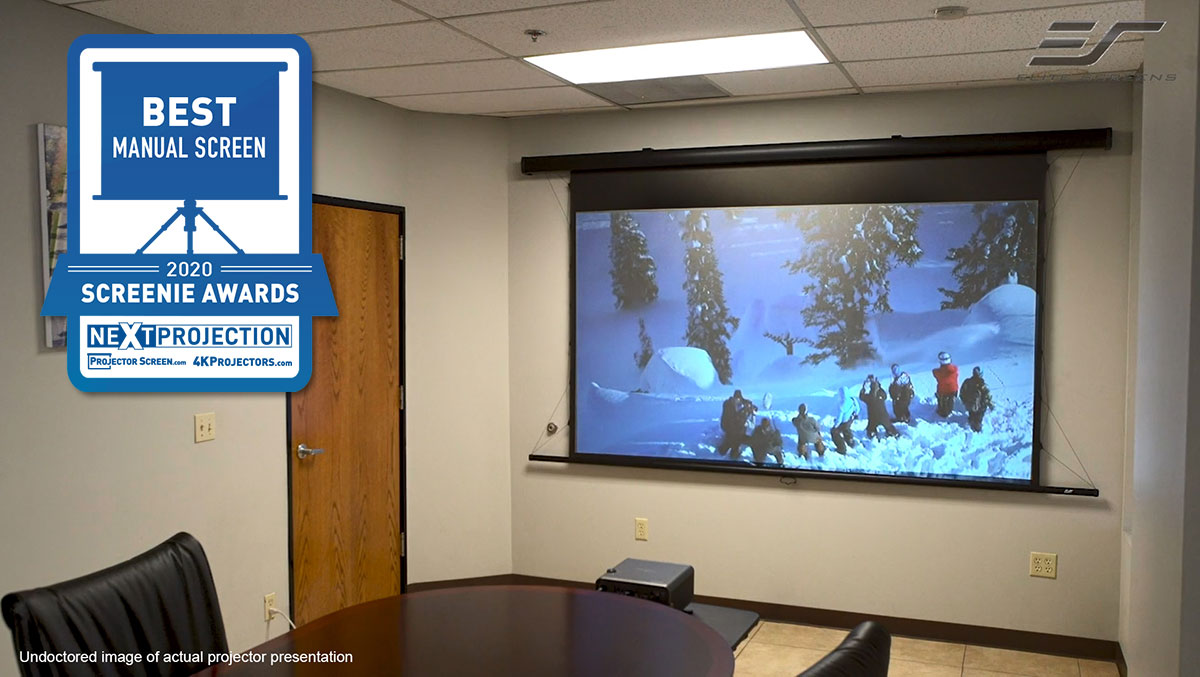 The Manual Tab-Tension Pro CineGrey 5D® comes in a unique configuration combining a manual operated screen with ambient light rejecting capabilities. To achieve this, the screen has a tab-tension system to keep the screen material flat and taut uniformly. The Manual Tab-Tension Pro is equipped with our ISF certified CineGrey 5D® screen material, which is ambient light rejecting, and comes fully assembled ready to install.
Join Us at The Following Virtual Events
Projection Expo 2020: (Click Here for Show Listing)
InfoComm Connected 2020: (Click Here to Register and Show listing)
---
About the Imaging Science Foundation "ISF" Certification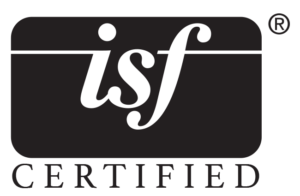 Reference grade picture quality
Neutral Color Temperature
Superior Color Contrast
Enhanced Black-White Dynamic Range
---
Unprecedented 5-Year Manufacturer's Warranty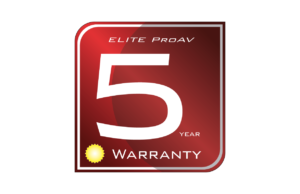 The EliteProAV® warranty program provides 5-years warranty service for all EliteProAV® customers.
This means that EliteProAV's professional staff and company resources are available to handle any warranty needs should they occur.
We Can Fulfill Your Order Within 3-Business Days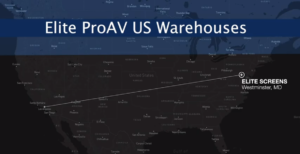 Elite Screens / Elite ProAV can fulfill your order quickly through our West & East Coast (CA/MD) facilities. Each location serves the various regions quickly and effectively. Contact us now to learn about our various programs.
Learn About The Projector Screen Industry.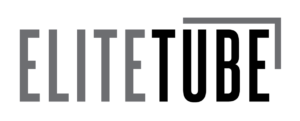 Elite Screens is one of the world's top brands in projector screens. In addition to our channel of videos, we host a blog to answer the tough questions everyone has but may be afraid to ask on a public forum. Elite's Projection Screen Blog provides you with insight on the latest industry trends, tech tips and testimonials so that you may acquire an inside view of this diverse channel.