FREE SHIPPING – On All of Elite ProAV's Whiteboard Projector Screens!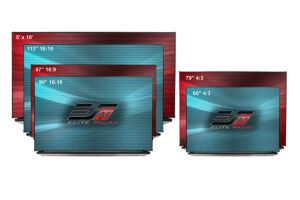 (Click image for Product Page)
Buy a WhiteBoardScreen TE and Get Free Shipping for a Limited Time
Elite ProAV, the dedicated commercial integrator division of Elite Screens Inc., is proud to announce that when you buy a WhiteBoardScreen TE™, dry-erase projection screen, Elite will cover the shipping cost. Due to the fact that whiteboard-projection screens come fully assembled out of a large, heavy box, shipping costs can be considerably high. This is where Elite comes in and will eat the shipping cost for a limited time.
When you buy any one of Elite ProAV's Whiteboard-Projection Screens in sizes ranging from 60″ to 113″, to 5′ x 10′ sizes, we will pick up the ground shipping cost. Here are the terms:
▪ Choose from any of Elite ProAV's WhiteBoardScreen™ TE Screens in sizes from 60″ to 113″, to 5′ x 10′.
▪ Elite will cover the ground shipping charges to consignees located within the 48 Contiguous States.
▪ Offer valid from August 1, 2018 and will expire on New Year's Eve, December 31, 2018.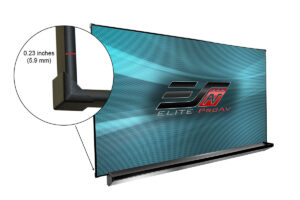 About the WhiteBoardScreen™ TE Series
The WhiteBoardScreen™ Thin Edge (TE) functions as a theater-grade projector material with a full lambertian diffuser that also serves as a dry-erase writing surface. It outperforms conventional whiteboards by providing superb color temperature, image brightness and uniformity without the glare that occurs on regular whiteboards.
The WhiteBoardScreen™ Thin Edge is bordered with an ultra-thin aluminum black frame that protects the edges while enhancing perceived visual contrast. As with traditional whiteboard designs, it also features a magnetic surface to allow attachments to the screen's surface.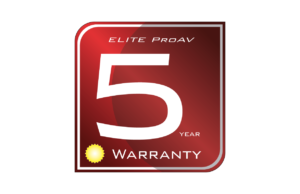 We Can Fufill Your Order Within 3-Business Days
Elite Screens can fulfill your order quickly through our West & East Coast (CA/MD) facilities. Each location serves the various regions quickly and effectively. Contact us now to learn about our various programs.
5-Year Warranty:
Elite ProAV™ warrants its products to the first purchaser, if purchased new and operated in the United States or Canada, to be free from defects in workmanship and materials for a period of (5) years from the date of original purchase.
Learn More About Elite ProAV's Warranty
See More Case Studies and Learn About The Projector Screen Industry
Elite Screens is one of the world's top brands in projector screens. Our blog is designed to answer the tough questions everyone has but may be afraid to ask on a public forum. Elite's Projection Screen Blog provides you with insight on the latest industry trends, tech tips and customer testimonials so that you may acquire an inside view of this diverse channel.
For more information about Elite ProAV™, please visit our website
or contact us at:
Our toll free number is 877.511.1211.