Introducing the Tripod Tab-Tension Pro CineGrey 5D® Series
Portable Free-Standing Projection Screen now with the CineGrey 5D® Ambient Light Rejecting (ALR) Material
Garden Grove, Calif. May 28, 2020 — Elite ProAV, Inc. an innovative company that specializes in quality projection screens, today announced that its Tripod Tab-Tension Pro projector screen now features the CineGrey 5D® ambient light rejecting (ALR) and ceiling light rejecting CLR® material. This is a high (1.5) gain 3D-2D projection material tough enough to come in a new portable "pull-up" format.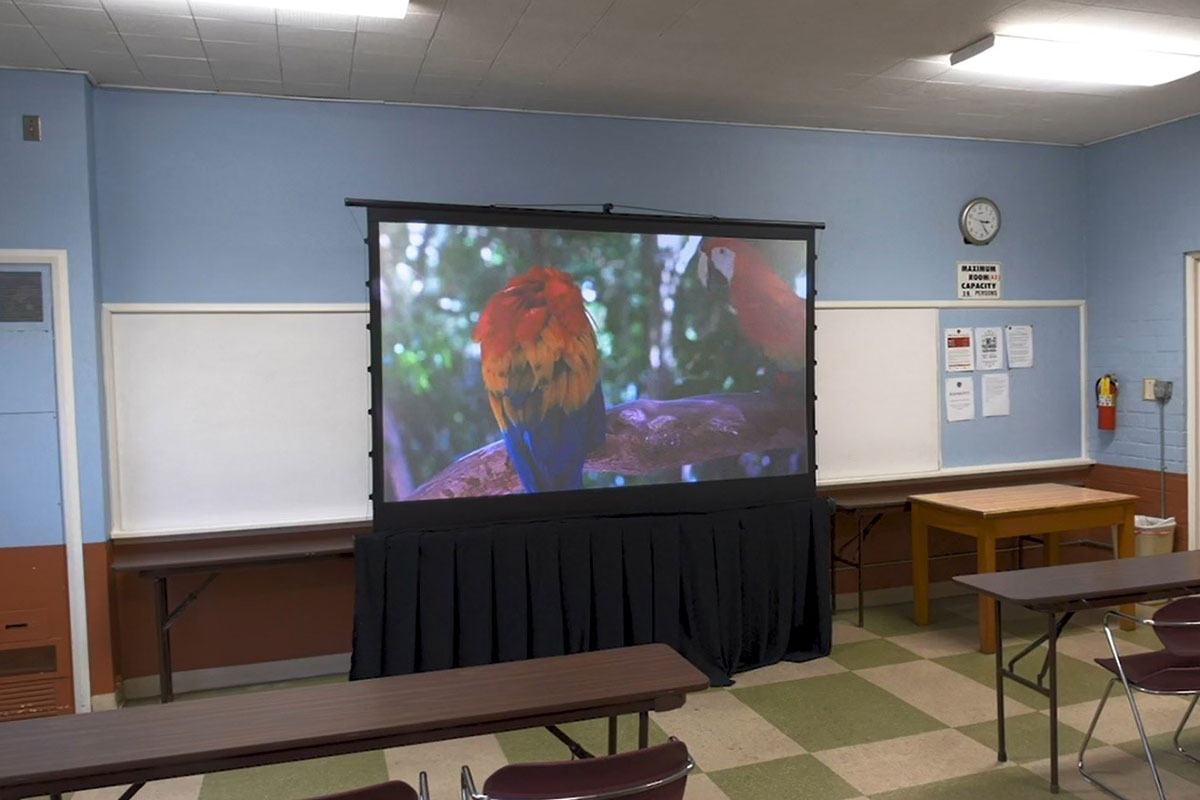 Elite ProAV's Tripod Tab-Tension Pro is a traditional portable, free-standing "screen to go" with the ISF certified CineGrey 5D® ceiling and ambient light rejecting material. This combines reference-grade performance with a portable "pull-up" design and enhanced features for high end presentations. The screen includes a black drape kit (skirt) for enhanced aesthetics and gives your presentation a more professional view.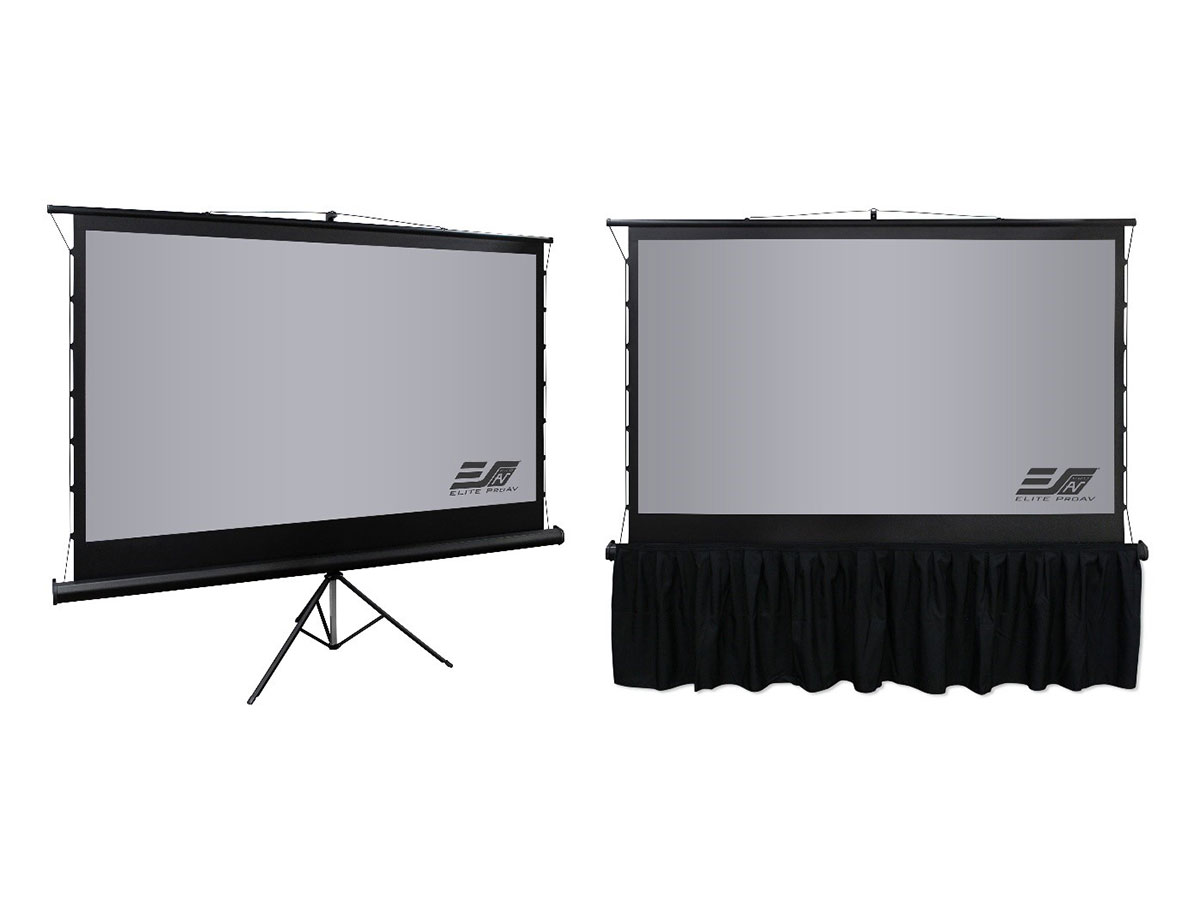 ALR projection screens increase picture quality with brighter imagery and more defined contrast levels. However, its greatest value comes from its ability to counter the "wash out" effect of ambient light. This is something highly valued since a larger-than-life projection display can now replace large TV panels at a fraction of the cost even in a brightly lit room. The CineGrey 5D® is a .35mm thick PVC material that comprises of a silver-gray reflective textured surface with a tinted diffusion layer. It is a 1.5 gain material, also ISF certified for its ability to achieve D65 color neutrality, superb contrast and dynamic range bringing a world class performance to any installation.
Availability and Warranty
Elite ProAV's Tripod Tab-Tension Pro CineGrey 5D® Projection Screen is available through the dedicated System Integrator (ProAV) channel in a 16:9 and 4:3 aspect ratio with 110" and 120" sizes. To enhance your presentation's professional appearance, a drape kit is included for dressing over the tripod stand. It comes with Elite ProAV's 5-year manufacturer's warranty plus an ENR-G 5% discount for purchases through Educational, Non-Profit, Religious and Government/Military organizations.
Fast fulfillment and shipping: Elite ProAV® has regional warehouses in California and Maryland. This means your order can be fulfilled and delivered to you in as little as 3-days using standard ground services.
About EliteProAV
Elite ProAV® is a dedicated manufacturer of projector screens for the commercial AV sales channel. It provides an array of dedicated commercial grade projector screens for professional integrators.  This includes certified products that are also compatible with building codes as well as   programs, warranties and trained professionals to assist installers every step of the way.  Product is available through a series of regional warehouses located in Southern California and Maryland.
Elite ProAV® is a division of Elite Screens Inc., an ISO9001:2015 certified manufacturer that is presently the leading international brand of CE Retail projector screens with offices located worldwide.
Elite ProAV® is headquartered at 12282 Knott St. Garden Grove, CA  92841.  For more information, please visit http://www.eliteProAV.com .